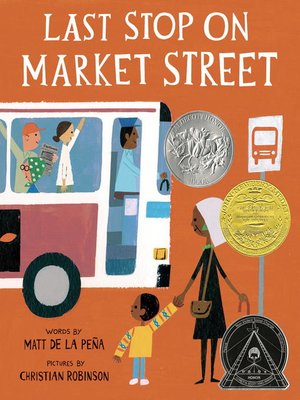 Every day is a great day to be grateful, as little CJ learns in this Newbery Medal Award winning book,
Last Stop on Market Street
, by Matt De La Peña. However, sometimes it feels like everybody has it better than you. CJ asks his nana why so many people have things that he does not. In witty responses, his nana does her best to navigate his many questions, trying to help him see the good in the hardships they face. In the end, they are able to find a reason to be grateful and to give back.
The simple, childlike illustrations in this book will charm you, showing you the city from this little boy's perspective. They are quite reminiscent of Ezra Jack Keats' classic book
The Snowy Day
. Children will enjoy looking at the pictures of the bustling city and seeing all of the interesting things happening there! De La Peña writes smooth dialogue, capturing the easy back and forth between grandmother and grandson.
Check out this book and read it with someone you're grateful for!