More akin to the darker Grimm's tales of old than the Disney versions we know today,
A Wild Swan and Other Tales
is a unique re-examining of well-loved stories. Michael Cunningham, notable for his achievements as a Pulitzer Prize winning novelist, tackles tales from the prominent "Snow White" to the not-strictly fairy tale "The Monkey's Paw." Cunningham uses his short stories to create one cohesive world where the stories are more real than they have ever been. Modern and classic all at once, the stories offer the reader a grittier side of the tales. Though each story is short, every character is real, rounded, flawed. Real problems are encountered and dealt with, though not always in the most satisfactory way. Villains are made human while heroic princes become monstrous, and everyone is piteous and enviable.
The stories are quick, so it's a great book to pick up if you're low on time.
Each narrative in this book is supplemented with its own brilliant illustration from Yuko Shimizu, adding even more substance to the already extraordinary tales.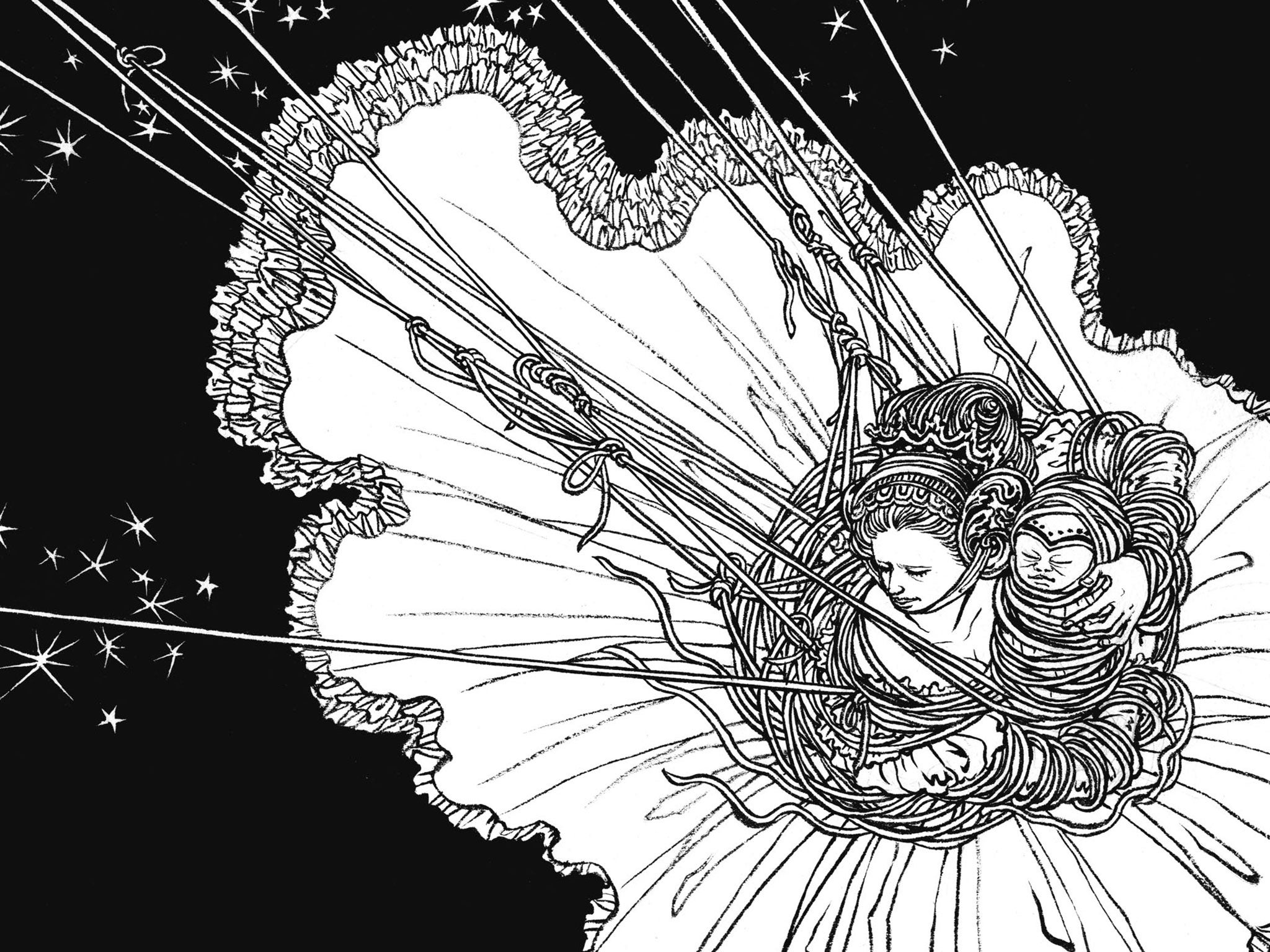 If you enjoyed this book and are looking for something similar, I would recommend
Once Upon a Time: a short history of fairy tales
by Marina Warner. This nonfiction title will make you reexamine the fairy tales you know and love. Or perhaps
Boy, Snow, Bird
by Helen Oyeyemi, a tale that uses Snow White to explore identity and family relationships, would suit you better? (It's available in audio and large print too!) Either way, Virginia Beach libraries are stocked full of titles to tickle your fairy tale fancy, so come on in and check us out!