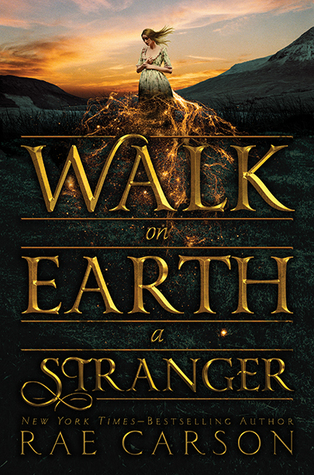 Readers may know Rae Carson from her first YA fantasy trilogy,
Fire and Thorns,
(I reviewed the
first book here in 2012
), but her new trilogy has an even more interesting premise. Set in Gold-Rush America, this series reads as historical fiction... but with a fantasy twist.

Our heroine, Leah Westfall, can sense gold nearby. She has been able to carefully provide for her family for several years by finding small bits of gold on their farm -- only enough to buy necessities, never enough to draw attention. But tragedy strikes, and so she disguises herself as a boy, and flees west for California.

Carson deftly portrays the grit of Leah's journey and the hardships she faces along the way. (Remember playing Oregon Trail in elementary school? It's like that... but way more realistic!). There is a romantic subplot, but it's definitely not the focus of the novel, and Leah is a strong, capable heroine who can stand on her own two feet.

(Note, it does end on a cliffhanger, but the sequel will be out in September!)