I'm Trying to Love Spiders
encourages children and adults both to take a closer look at spiders, and to give them a second, or third, chance. Told in first person, the narrator goes through a variety of different methods in their attempt to cultivate something other than a fear of spiders. She examines a spider up close, and explores some of their most unique attributes. She even attempts to pet a spider. But despite her valiant effort, her journey towards a better understanding and appreciation of spiders inevitably ends in a few squashed spiders. It's not until the book is invaded by a large swarm of loathsome bugs that our intrepid narrator discovers the true benefit to having a spider around.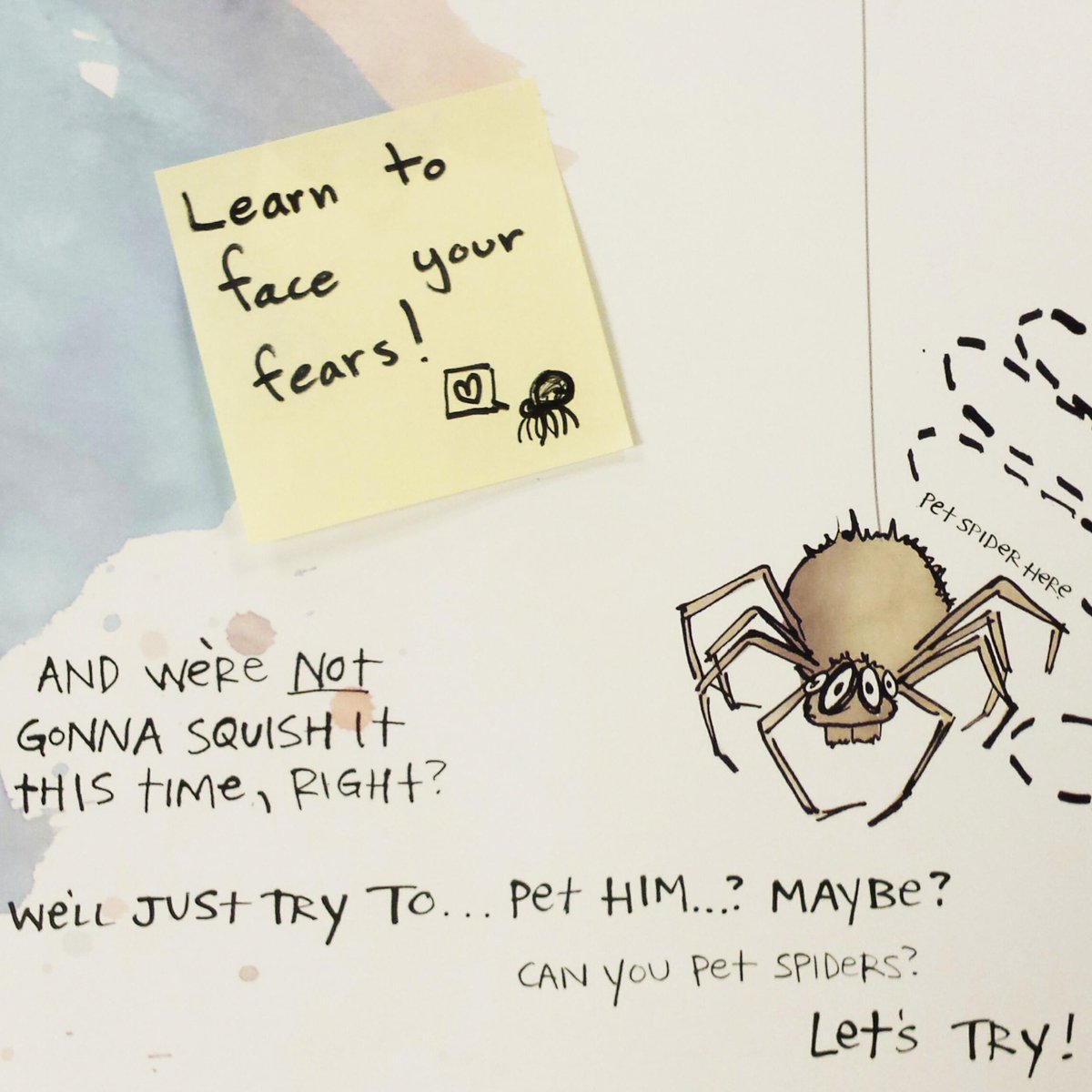 As someone who has struggled with a fear of spiders from a young age, I can relate to this book on a personal level. Although this is housed in the library's youth non-fiction collection and contains many fascinating facts, the book reads more like an interactive picture book. The colorful, cartoon style illustrations combined with the authors comedic writing make it easier for young readers to explore what could be a scary topic.
For other children's books featuring eight legged creatures, be sure to check out
Seaver the Weaver
by Paul Czajak and
Diary of a Spider
by Doreen Cronin.